The cumulative flow diagram (CFD) is a helpful tool for managing queues.

The diagram uses:

Time as its horizontal axis;
Cumulative quantity as its vertical axis;
Cumulative arrivals at a process as one variable;
Cumulative departure as a second variable.

The vertical distance between the arrival line and the departure line is work that has arrived but not yet departed, the size of the queue at a time.

The horizontal distance between the lines tells the cycle time through the process for an item of work.

The total area between these two lines tells the size of the queue.

The slope of the arrival line tells the arrival rate of the queue.

The slope of the departure line tells the capacity of the process of emptying the queue.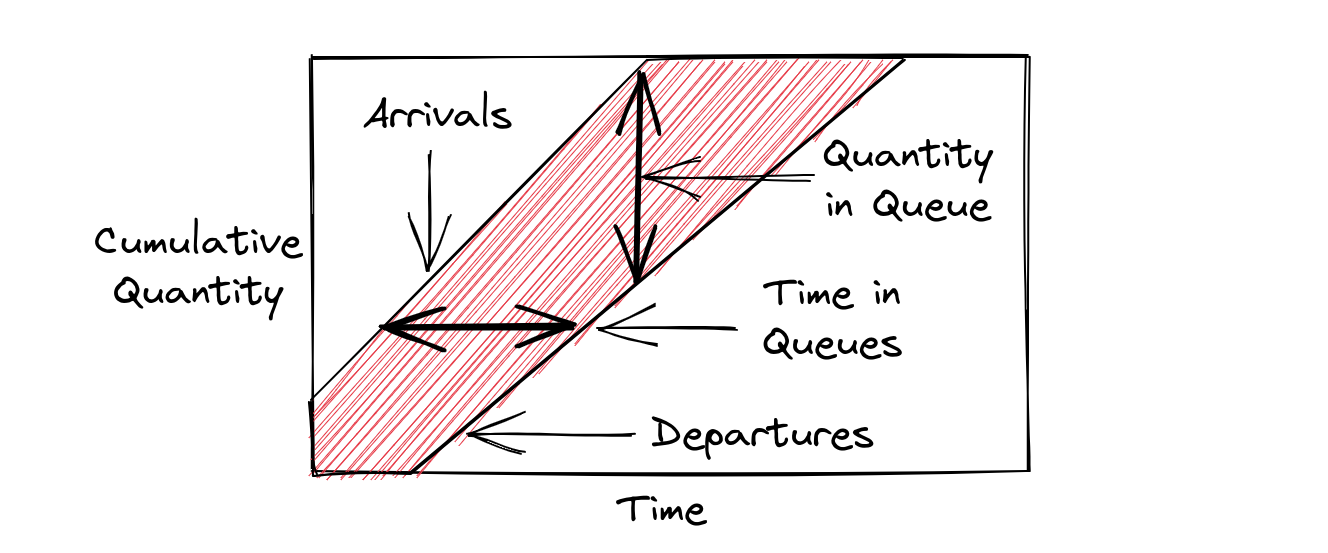 Cumulative Flow Diagram (CFD)
Flow. Chapter 3 - Managing Queues